e-Arc
review
[Review] Wolves and Roses By Christina Bauer
6:14:00 am
Wolves and Roses By Christina Bauer Published:October 31st 2017 "If Janet Evanovich teamed with a young adult, fai...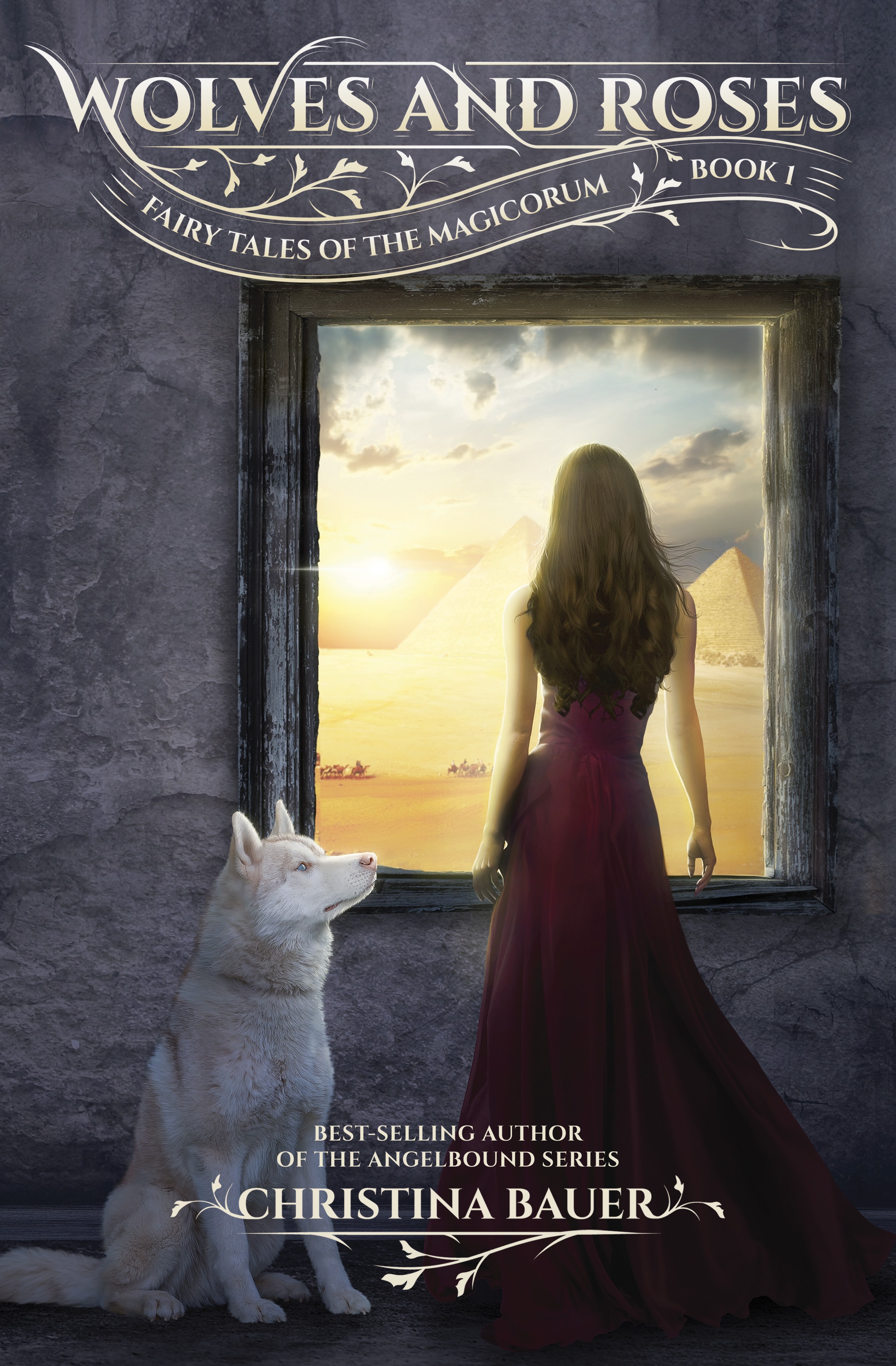 Wolves and Roses
By Christina Bauer
Published:October 31st 2017
"If Janet Evanovich teamed with a young adult, fairy-tale author like Marissa Meyer (the Lunar Chronicles) or Alex Flinn (Beastly), the result might be something like Christina Bauer's Wolves and Roses.." --Blue Ink Review

Seventeen-year-old Bryar Rose has a problem. She's descended from one of the three magical races—shifters, fairies, or witches. That makes her one of the Magicorum, and Magicorum always follow a fairy tale life template. In Bryar's case, that template should be Sleeping Beauty.

"Should" being the key word.

Trouble is, Bryar is nowhere near the sleeping beauty life template. Not even close. She doesn't like birds or woodland creatures. She can't sing. And she certainly can't stand Prince Philpot, the so-called "His Highness of Hedge Funds" that her aunties want her to marry. Even worse, Bryar's having recurring dreams of a bad boy hottie and is obsessed with finding papyri from ancient Egypt. What's up with that?

All Bryar wants is to attend a regular high school with normal humans and forget all about shifters, fairies, witches, and the curse that Colonel Mallory the Magnificent placed on her. And she might be able to do just that--if only she can just keep her head down until her eighteenth birthday when the spell that's ruined her life goes buh-bye.

But that plan gets turned upside down when Bryar Rose meets Knox, the bad boy who's literally from her dreams. Knox is a powerful werewolf, and his presence in her life changes everything, and not just because he makes her knees turn into Jell-O. If Bryar can't figure out who—or what—she really is, it might cost both her and Knox their lives… as well as jeopardize the very nature of magic itself.

FAIRY TALES OF THE MAGICORUM
1. Wolves And Roses (Fall 2017)
1.5. Moonlight and Midtown (Spring 2018)
2. Shifters And Glyphs (Fall 2018)

Perfect for readers who love young adult books, contemporary fantasy, fairy tales, satire/comedy, paranormal romance, fairies, magic users, shapeshifters, and coming of age stories.

I recieved an ARC of this book in exchange of an honest review.
Wolves and Roses is something else. The moment I found out that this book involves paranormal creatures living in a fairytale template I know that I'm definitely in. The whole concept was very intriguing, although I did have a little bit of hard time understanding the time when the story was set and how it fits with our real time (as in whether it's set in the past, present, future or entirely different universe). But all that initial confusion are kind of minor compared to how much I just love how Christina Bauer sets her pace and writing style. There are no moment throughout reading this book that I was bored. Major page turner let me tell you.
And not to mention the characters! It's hard not to love Bryar and Elle (nice names too by the way) they. Kick. Ass. I love how we get to see Bryar discover her self and adapt to her new identity. And of course I have to mention Knox, one word: SWOON. He is just so damn ADORABLE, Bry and Knox are perfect! And then there's Elle and Knox's best friend Alec which is also as perfect. I am so shipping these two couples. There's still so many things to uncover and I am legit so excited about the next instalment.
This book has an amazing plot, characters and writing style. The only conclusion we're getting out of this is that, Christina Bauer earns a place in my list of auto-read authors, and she should be in yours too.
Rating