[Review] Duty Bound By Christina Bauer
10:56:00 pm
Duty Bound By Christina Bauer (Angelbound Origins #0.5) Publication date: February 27th 2018 Genres: Paranormal, Fiction, ...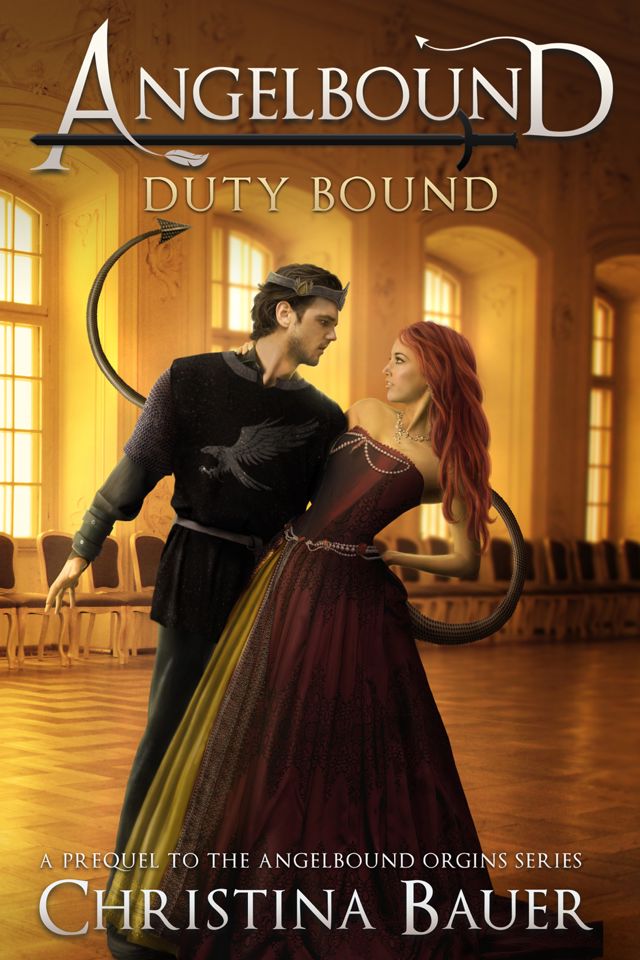 By Christina Bauer
(Angelbound Origins #0.5)
Publication date: February 27th 2018
Genres: Paranormal, Fiction, Romance
By popular demand! A prequel novella to the best-selling Angebound, told from Prince Lincoln's point of view!

As the High Prince of the demon-fighting thrax, Lincoln knows he must marry for political gain. Not that he minds. For all of his eighteen years, Lincoln's been bound to his duty. Fighting demons is his life, and he's never given romance a second thought. Instead, the High Prince lives for the days when he leaves his hidden realm to fight demons on Earth.

Then, everything changes.

Lincoln and his nobles become forced to visit Purgatory, the home of quasi-demons (who are mostly human with a bit of demonic DNA). Here Lincoln spies Myla Lewis, a lady warrior who enflames his heart, ignites his interest, and inspires his respect. Trouble is, Myla's also a quasi. By thrax law, Lincoln must kill anything demonic—not date them. For the first time in his life, Lincoln wonders if he'll follow his duty…or heed the demands of his heart.
I received an arc of this book in exchange of an honest review.
Usually I would prefer the heroine's pov or a mix pov between the h and H, but this is Angelbound Origins we're talking about. And we all know how obsessed I am with Myla and Lincoln. We all heard Myla's pov so why not peek into Lincoln's right?

Nope. I was so prepared for all the paranormal goodness but unfortunately all I got is a repetition of Angelbound's prologue. With a tiny bit of extra thoughts on his arranged marriage and.... family or Thrax stuff... Despite it being told in Lincoln's pov It doesn't seem to intrigue me enough to give it a 4 star.

Still enjoyable and would recommend to read as a part of the series but I personally wouldn't re-read it.
Rating